20MINUTOS.ES
Los glaciares pierden cada año 335.000 millones de toneladas de hielo.
FOTOGALERÍA: Este es el mundo que dejamos a nuestros hijos.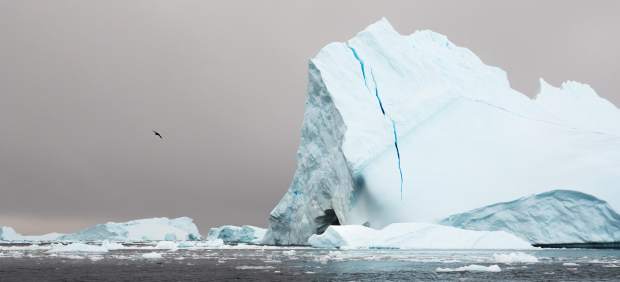 El glaciar Thwaites, un área de hielo del mismo tamaño que Florida, es considerado el área más inestable de la Antártida occidental, según el último informe publicado por la revista PNAS (Proceeding of the National Academy of Sciences of the United States os America).
Este estudio también explica que el derretimiento de los glaciares, así como la inestabilidad del continente antártico, están provocando una subida del nivel del mar repentina.
"Debido a los cambios ya provocados sobre el medioambiente, el aumento del nivel del mar en el futuro es algo inevitable", asegura Alex Robel, glaciólogo y profesor en el Instituto de Tecnología de Georgia.
I have a new @PNASNews paper out today w/Helene Seroussi and Gerard Roe about how "Marine ice sheet instability amplifies and skews uncertainty in projections of future sea-level rise" - open access at https://t.co/SEqeiuG94E (thread)

— Alex Robel (@iceclimate) 8 de julio de 2019
Además, a principios de este año, un estudio dirigido por la NASA descubrió que se había generado una enorme cavidad debajo de Thwaites, del tamaño de dos tercios de Manhattan, provocada por la fusión acelerada del glaciar.